BRAIN DAY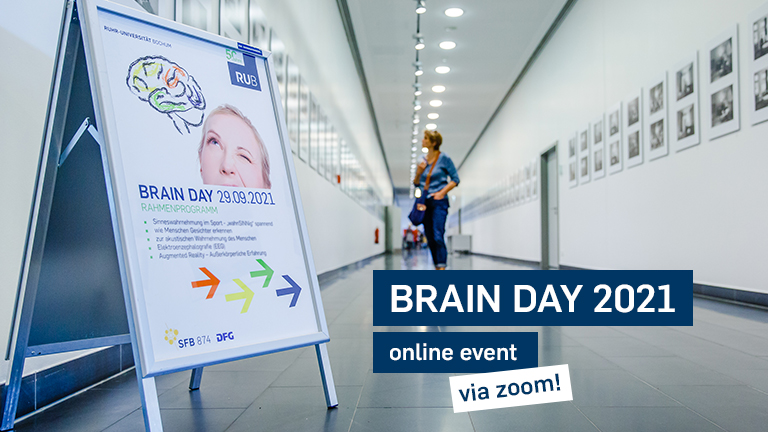 A day with a focus on Bochum's neuroscience with lectures, information stands and activities.
SAVE THE DATE: BRAIN DAY on 29th September 2021
The BRAIN DAY is taking off for a new run…
… on Wednesday, 29 September 2021 (approx. 14.00 to 17.30). Please reserve a place for us in your calendar already now!
In 2021, the BRAIN DAY will be held exclusively as a virtual event for the first time, for the highest possible security for your health and planning. The team of SFB 874 is thus reacting to last year's cancellation due to Corona.
As technical equipment you need nothing more than an internet-enabled device with camera and microphone/speakers such as a computer, laptop, tablet or smartphone.
Participation is free of charge for all interested parties.
You can look forward to specialist lectures, including the following topics:
TECHNISCHE "BRAIN HACKS" – Welche Zugriffsmöglichkeiten haben wir auf Gehirnaktivität? mit PD Dr. Dirk Jancke (Institut für Neuroinformatik, RUB),
MIKROGLIA-AKTIVIERUNG: Die Gesundheitswächter im Gehirn und ihre Folgen für Schizophrenie und bipolare Störungen mit Prof. Dr. Georg Juckel (LWL-Universitätsklinikum Bochum),
MEIN SCHMERZ IST NICHT DEIN SCHMERZ – Wie die Kenntnisse der Schmerzmechanismen zur besseren Schmerztherapie beitragen können mit Prof. Dr. Elena Enax-Krumova (Neurologische Klinik und Poliklinik, BG-Universitätsklinikum Bergmannsheil Bochum) and
ERFOLGREICHE HIRNTUMORTHERAPIEN – Welche Auswirkungen haben sie auf Gedächtnis und Persönlichkeit? mit Prof. Dr. med. Uwe Schlegel (Neurologische Klinik, Universitätsklinikum Knappschaftskrankenhaus Bochum).
The supporting programme will include activities on
selective attention with Prof. Dr. Sen Cheng (Institute for Neuroinformatics, RUB) and
Beat, Sound & Speed with Michael Bradke (MobilesMusikMuseum, Düsseldorf)
for entertainment and amazement.
You will receive all further information on registration, technology and a detailed programme in the next few weeks.
We look forward to seeing you!
Your BRAIN DAY team from the Collaborative Research Centre 874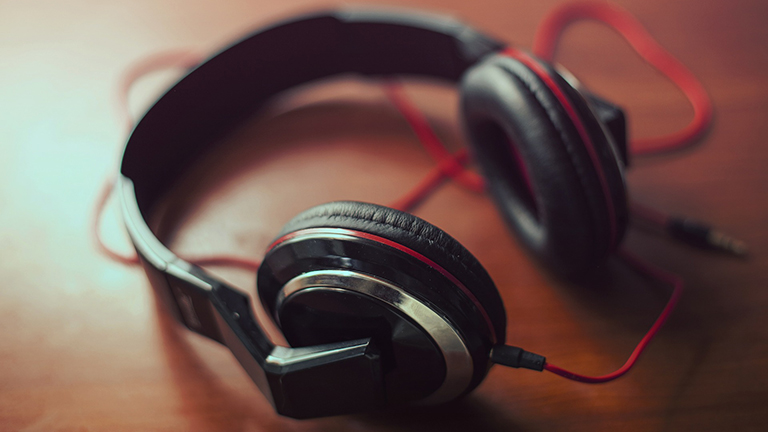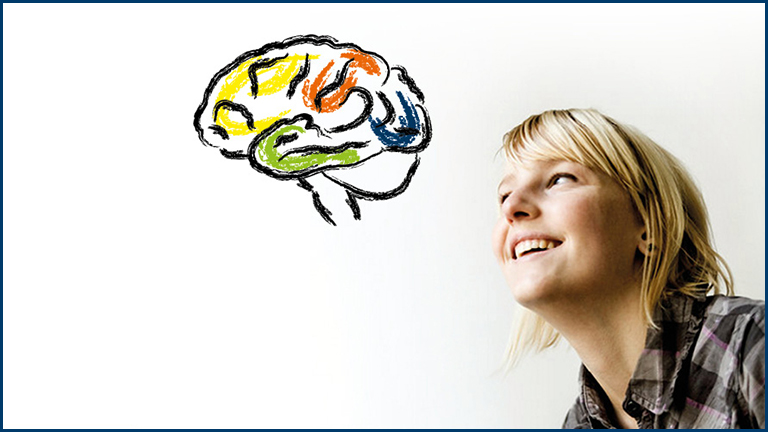 BRAIN DAY Archive