Graduiertenkolleg_1200x400

Graduate Programme
About the SFB 874 graduate programme
Our Graduate Programme (Integrated Research Training Group – IRTG) offers a structured training in the field of sensory neuroscience, while promoting scientific independence. The programme particularly focuses on molecular, cellular, systems, cognitive, clinical, and computational aspects of sensory integration and representation. We offer a great range of training opportunities, from understanding basic research strategies through the implementation of relevant and novel methodological approaches up to an advanced theoretical training. Thus, the Graduate Programme provides optimal research support for the Collaborative Research Centre and at the same time promotes young scientists individually and flexibly.
PROGRAMMES
We offer the following programmes for different target groups:
A three-year, English-taught PhD Programme leading to a PhD in Neuroscience (or, alternatively, the doctoral degree of the faculty involved) for graduates holding a Master's, Diploma or equivalent degree.
For certain groups, we offer a preparatory programme in advance:

A six-month International Student Fellowship for talented international graduates, as a preparation for the PhD Programme (i.e. 6 months International Student Fellowship + 3 years PhD Programme).

A one-year B.Sc.-PhD Programme for especially talented candidates with a Bachelor's degree, as a fast track to the PhD Programme without a Master's degree (i.e. 1 year B.Sc.-PhD Programme + 3 years PhD Programme).
A one-year MD Programme for medical students of Ruhr-Universität Bochum who are interested in conducting an experimental MD project with a neuroscientific focus within SFB 874.
CURRICULUM
The curriculum focuses on the mechanisms and principles of sensation, sensory systems, and sensory processing. All courses are tailored to the graduates' needs and are held in English. A credit point system allows the participants continuously to overview their progress within the programme.
The intensive lecture course "From Molecules to Cognition" imparts the necessary neuroscientific background. In workshops and seminars, the participants will learn about relevant methods and techniques, such as MATLAB, imaging techniques, machine learning, optogenetics, or molecular-biological methods. In journal clubs the graduates discuss the latest scientific publications with their peers on a regular basis. The curriculum is supplemented by further interdisciplinary courses and soft skills trainings on topics such as data management, animal ethics, science communication, or career development, which are completed by trainings offered by the RUB Research School. Furthermore, we host state of the art symposia with international guests on a monthly basis.
The curriculum is operated under the auspices of the International Graduate School of Neuroscience (IGSN) which comprises the neuroscience graduate educational institution of the Ruhr-Universität Bochum and awards the PhD in Neuroscience.
PARTICIPATING FACULTIES
More about promoting young researchers at Ruhr-Universität Bochum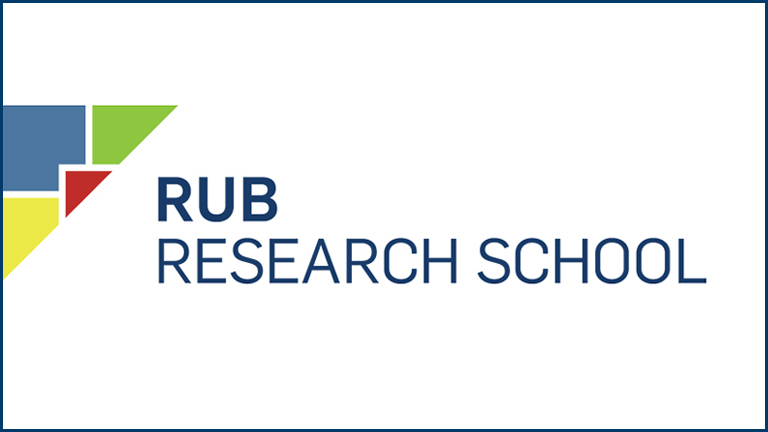 Click on:
Contact:
Coordinator Graduate Programme
Dr. Eva Gentes
Ruhr-Universität Bochum
FNO 01 / 120
Universitätsstr. 150
44801 Bochum

Phone: +49 - (0)234 - 32 - 21761
Fax: +49 - (0)234 - 32 - 14490
SFB Coordinator
Dr. Sabine Dannenberg
Ruhr-Universität Bochum
FNO 01 / 112
Universitätsstr. 150
44801 Bochum
Phone: +49 - (0)234 - 32 - 23750
Fax: +49 - (0)234 - 32 - 14490