PhD Programme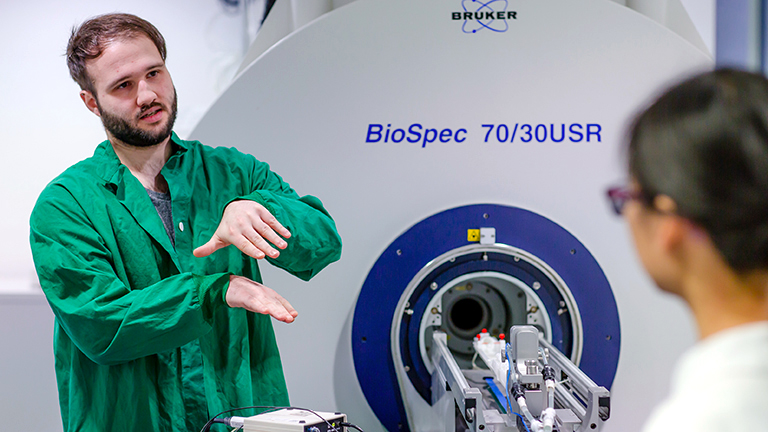 Our PhD Programme is a three-year, English-taught doctoral programme leading to a PhD in Neuroscience or, alternatively, the doctoral degree of the faculty involved. In addition to the research, the programme includes participation in various qualification courses.
Curriculum
The curriculum is operated under the auspices of the International Graduate School of Neuroscience (IGSN) and comprises the following elements:
The lecture course "From Molecules to Cognition",
Practical and methodological courses (e.g. MATLAB, imaging techniques, machine learning, optogenetics, or molecular-biological methods),
Journal club (discussion of latest scientific publications),
Interdisciplinary courses and soft skills trainings (e.g. data management, animal ethics, science communication, or career development),
State of the art symposia with international guests,
Conference attendance.
Each doctoral student is guided by an individual advisory committee consisting of the thesis supervisor and one additional qualified expert. They advise, guide and support the candidate in all aspects of the academic process. A credit point system allows the graduates to monitor their own progress during the course of the programme.