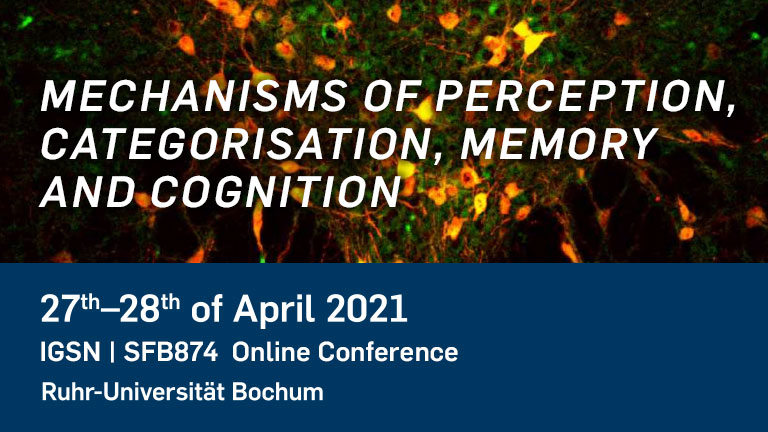 SFB 874 / IGSN CONFERENCE
27th – 28th of April 2021
Online Conference, Ruhr-Universität Bochum
Please visit Our Conference Website for more information and registration.
Please register online by no later than April 15th 2021.
The conference is funded by the DFG funded SFB 874 "Integration and Representation of Sensory Processes" and is free of charge.
We are looking forward to meeting you on April 27th and 28th 2021!